Free Turabian Citation Generator
Generate accurate Turabian citations quickly and easily, with MyBib!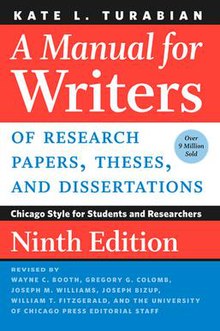 🤔 What is a Turabian Citation Generator?
A Turabian citation generator is a software tool that can automatically create academic citations in the Turabian citation style.
It will usually request key details about a source -- like the authors, title, and publish date -- and will output these details with the correct punctuation and layout required by the official Turabian style guide.
Formatted Turabian citations created by a generator can be used to give credit to others' work that you reference in your own.
🤓 What is the Turabian citation style?
The Turabian citation style is largely based on the Chicago style, but aims to be simpler for students who are not writing for publication. It was created by Kate Turabian, and the rules are published in the Manual for Writers.
The Manual for Writers specifies how to research and compose an academic paper, and includes guidelines to:
Design a strong research question
Construct an evidence-based argument
Structure academic papers in a logical way
Cite sources (this is the part we can help with!)
Like Chicago, there are two ways to cite sources in Turabian style: 'notes and bibliography', and 'author-date'--your instructor will usually tell you which one to use. More information about the differences between the two can be found in the official Citation Quick Guide.
👩‍🎓 Who uses a Turabian Citation Generator?
Turabian is mostly used by students studying the humanities, literature, history, arts, and also across the sciences. Students in these areas looking to manage and correctly cite their sources will use a Turabian Citation Generator to aid them.
🙌 Why should I use an Turabian Citation Generator?
Every academic field will recommend using a tool to record the sources cited in your writing. A citation generator like MyBib can store this data, and can also automatically create an accurate Turabian style bibliography or reference list from it (including the necessary in-text citations too), which should be appended to your document.
⚙️ How do I use MyBib's Turabian Citation Generator?
MyBib's Turabian citation generator was designed to be fast and easy to use. Follow these steps:
Search for the article, website, or document you want to cite using the search box at the top of the page.
Look through the list of results found and choose the one that you referenced in your work.
Make sure the details are correct, and fix any that are not. Then click Generate!
The generator will produce a formatted Turabian citation that can be copied and pasted directly into your document, or saved to MyBib as part of your overall bibliography or reference list (which can be downloaded fully later!).